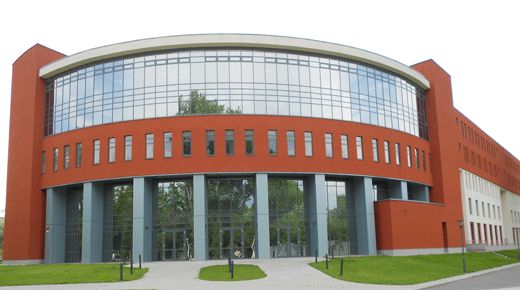 The eLearning and Software for Education Conference organized by the Romanian Advanced Distributed Learning Partnership Center under the patronage of Carol I National Defence University and European Security and Defence College (ESDC), will hold the 2017 edition at University POLITEHNICA of Bucharest (UPB), Romania. Event will be held in the UPB Central Library, which has previously hosted many internationally acclaimed conferences.
At the end of October 1998, UPB Central Library reached the age of 130 years of documentary attestation, this moment joining an other very important one: 180 years since the foundation of the engineering education in Romania. In 1818 Gheorghe Lazar inaugurated the engineering courses in Romanian, in order to prepare engineers in Romania. Such courses had also existed before Gheorghe Lazar, organized by Gheorghe Asachi at Iasi. Nowadays, the library is a solid structure of great complexity, which holds on its shelves not only the most important scientific works of all the protagonists of the Romanian polytechnical school, but also the most representative scientific works of world-wide engineering. Almost 1,5 million of library units structured in relation with the fundamental and special disciplines of the school supports the didactic process, addressing equally to the teaching staff, engineers and scientific researchers of the school.
Opened in 2013, the new UPB Central Library building offers comfortable conditions for scientific events. UPB, although ultra modern, retains its natural beauty with parks and walking paths around the campus.
The UPB Central Library is easily accessible by both car and public transport, situated approximately eight minutes drive from the city centre. All areas are fully accessible by wheelchair.