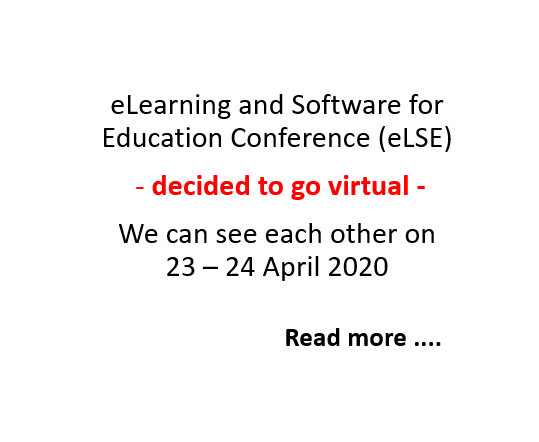 Dear colleagues and friends,
As we announced earlier eLearning and Software for Education Conference (eLSE) - scientific committee has decided to transition from its annual meeting in Bucharest, Romania to a virtual event.
The event will take place on 23-24 April.
Detailed instructions will be sent next week to each participant in order to prepare their presentations.
Stay healthy!
Best regards,
eLSE Conference Organizing Committee