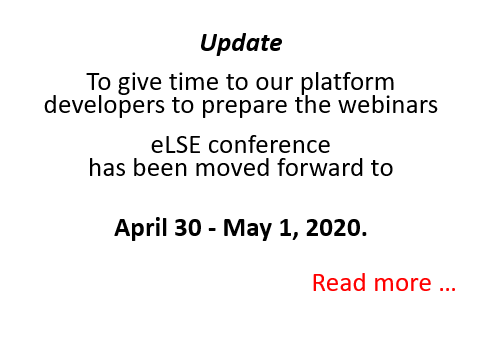 Dear authors, colleagues, and friends,
After close consultation with our partners and academic community, we've made the decision to postpone the eLearning and Software for Education Conference by a week.
The event will take place between 30 April and 1 May 2020.
This decision was taken for the good organization of the event and also to give time to the programmers to prepare and enhance the webinars, in order to accommodate all attendees. Detailed instructions will be sent by mail as soon as possible to all authors in order to prepare their presentations.
We would like to express our gratitude for your understanding, patience, and continued support.
We look forward to seeing you in two weeks!
Best regards,
eLSE Conference Organizing Committee